---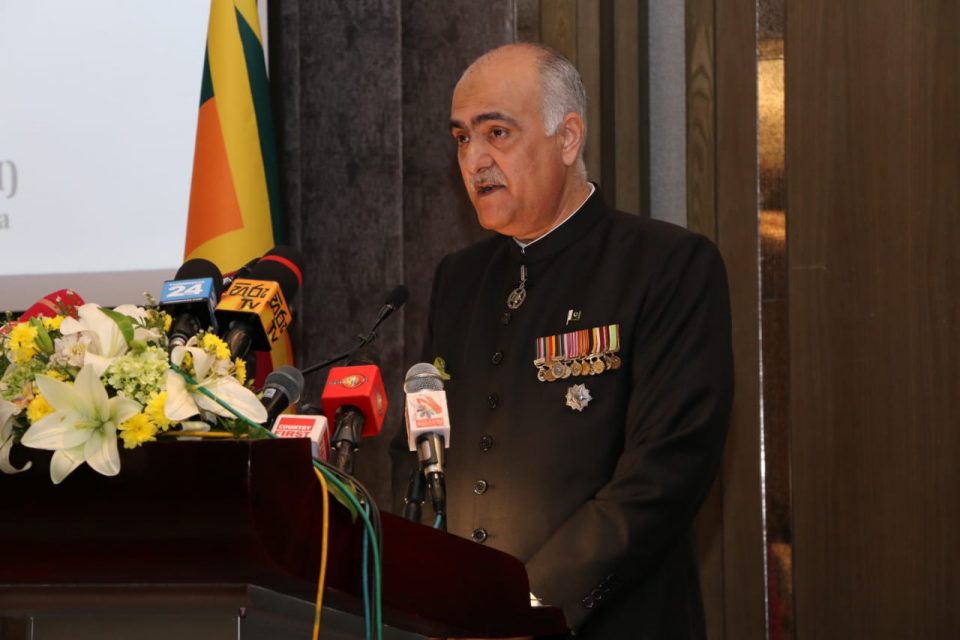 On the occasion of the 75th Anniversary of Independence Day of Pakistan, it is a great pleasure for me to convey greetings and best wishes of the government and people of the Islamic Republic of Pakistan to the government and friendly people of the Democratic Socialist Republic of Sri Lanka.
14th August is the most significant day in the history of Pakistan. On this day, Seventy Five years ago, Pakistan emerged as a sovereign state on the map of the world. The birth of Pakistan epitomized the successful culmination of a long and arduous struggle against seemingly insurmountable odds by Muslims of the Sub-continent, under the dynamic and inspiring leadership of Quaid-e-Azam Muhammad Ali Jinnah.
Quaid-e-Azam, Muhammad Ali Jinnah envisioned Pakistan as a modern and progressive state. The government and people of Pakistan are committed to achieving the goal of making Pakistan a moderate, progressive, self-reliant and Islamic Welfare State.
Relations between Pakistan and Sri Lanka and our cultures date back to 2500 years, to the times when Gandhara civilization and Buddhist culture had prospered in the area what is now Pakistan. Both countries have made impressive efforts to preserve and build on these solid foundations. We rejoice at the fact that the relationship between two nations is one of choice and not compulsion. It can serve as a shining example of cooperation at the bilateral, regional and international level.
Availing this opportunity, on behalf of the people and government of Pakistan I wish to extend our continued support to the people of Sri Lanka, its leadership and the government of H.E. President Ranil Wickremesinghe and H.E. Prime Minister Dinesh Gunawardena,  in their march towards continued progress, prosperity and peace in the years ahead. 
Pakistan Zindabad
Long Live Pakistan-Sri Lanka Friendship!
………………..
---