---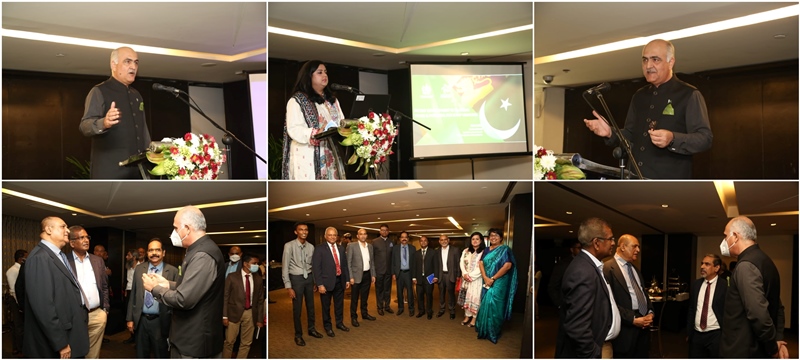 H.E. Maj. Gen. (R) Umar Farooq Burki HI (M), High Commissioner of Pakistan in Sri Lanka and Trade & Investment Attaché, Ms. Asmma Kamal attended an interactive session organized by the Sri Lanka – Pakistan Business Council under the auspices of Ceylon Chamber of Commerce, held on 10th August, 2022 in Colombo.
The High Commissioner underlined his top agenda in promoting business to business linkages and bilateral trade between Pakistan and Sri Lanka. He underscored the need to capitalize on mutually beneficial trade & Investment opportunties, especially during the current economic challenges. He emphasized that the High Commission of Pakistan would continue to provide utmost facilitation and support to Sri Lankan businesses for to enhance trade trade with Pakistan.
Ms. Asmma Kamal, delivered a detailed presentation on "Recent developments in bilateral trade and potential for joint ventures between Pakistan and Sri Lanka", which encompassed trade data analysis, current challenges & opportunities in bilateral trade & investment and the way forward.
The above was followed by a Q&A session by the SLPBC members with the High Commissioner and an informal networking session. Sri Lankan companies showed egaer interest in deepening business ties with Pakistani companies especially in textiles & apparel, construction materials, electrical products, healthcare and personal care products etc.
---