---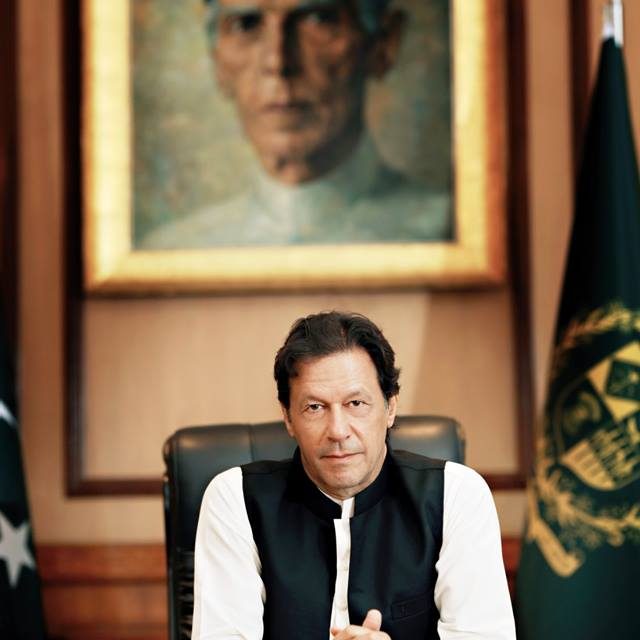 Islamabad, Nov 8 (APP): Prime Minister Imran Khan has said that Pakistanis could achieve high distinction in comity of the nations by understanding the concept of 'Shaheen' and philosophy of 'Khudi' of Dr. Allama Muhammad Iqbal and adopting it in practical life.
"It is urgency of the present situation to adopt the vision of Allama Iqbal in our lives and become a lively symbol to enlighten the world through our deeds and introduce Pakistan as a developed and Islamic welfare state in the comity of nations, "the Prime Minister said in his message on the Iqbal Day, being observed on November 9 throughout the country with great respect.
The Prime Minister said on this day, the whole nation and Islamic Ummah pay tributes to the Poet of the East Allama Muhammad Iqbal on his birth anniversary. He said Allama Iqbal guided Muslims of the Sub Continent at a time, when they had lost their destination in the darkness of slavery. He said thoughts and thinking of Allama Iqbal illuminated such a candle of hope which not only identified the destination, but the way of life to the Muslims of the Sub Continent.
The Prime Minister said the creation of Pakistan was realization of Allama Iqbal's dream. He said Allama Iqbal's poetry was read and understand in the entire world. He always advised the Muslims to remain united and be practical. It was farsightedness of the Poet of the East, who predicted these problems several years ago, which were faced by the Muslims in the present time, he said.
The Prime Minister said thinking of Allama Iqbal about sectarianism, ideological extremism and creation of new communal groups was still today a beacon of hope for us. He said it was need of the hour to understand not only the thinking of Allama Iqbal, but also practically adopting it to make Pakistan such a state, the concept of which was given by Poet of the East several years back.
The Prime Minster said keeping in view the importance of the day he had directed to arrange special programmes at government level for highlighting the thinking and vision of great philosopher of the Sub Continent, instead of announcing a public holiday on Iqbal Day.
He said special programmes would also be arranged at schools, colleges and educational institutions to make the young generation aware of the thinking of Allama Iqbal.
---