---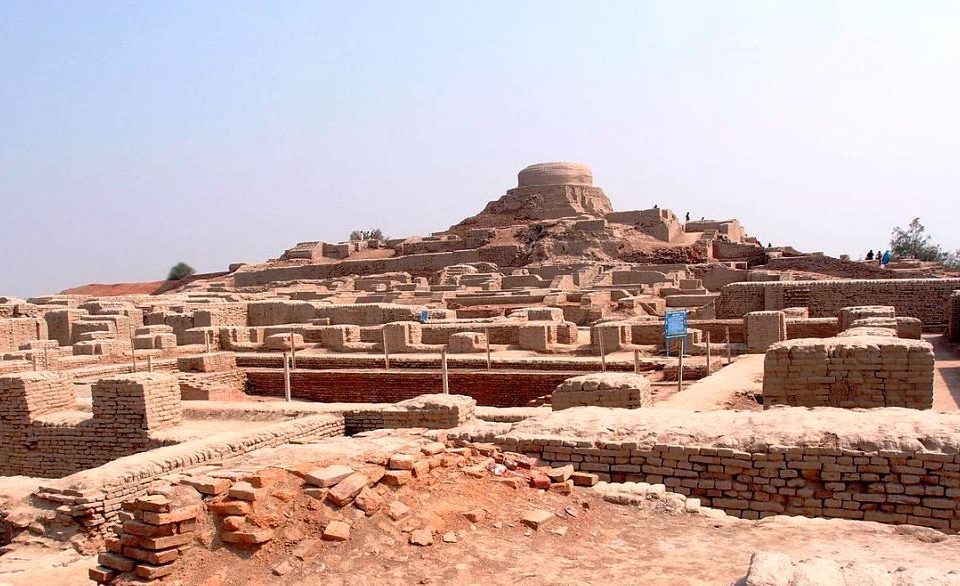 Mohen-jo-Daro is an ancient city in what is now northwestern Sindh in Pakistan. Listed as an archaeological site of immense historical significance on the UNESCO World Heritage List, this is a true highlight of the country and not to be missed if you are interested in archaeology or in the history of this region.
The city was built in about 2,600 BCE and had a population of 35,000 to 50,000; it was one of the main centres of the Indus Valley Civilisation, the first great civilisation of the Indian Subcontinent and one of the earliest anywhere. It was one of the largest and most advanced cities of its time, with remarkably sophisticated civil engineering and urban planning. The reasons for its sudden abandonment around 1,900 BCE are uncertain; one theory is that it was caused by shifts in river courses.
Mohen-jo-Daro looks like a planned, organized and master architecture of urban settlement. Beneath the citadel, parallel streets, some 30 feet wide, stretched away and are crossed by other straight streets, which divide the town into a great oblong block, each 400 yards in length, and 200 to 300 yards in width. The most imposing remains are those of a Great Hall which consisted of an open quadrangle with verandahs on four sides, galleries and rooms on the back, a group of halls on the north and a large bathing pool. It was probably used for religious or ceremonial bathing.
Interestingly, the bullock carts, boats, drinking jars, toys used even today in the all the towns of Sindh, bare strong resemblance to those used by the ancient citizens of Mohen-jo-daro. Through the discovery of coins and potteries, archeologists believe that trade and cultural links existed between Mohen-jo-daro and the contemporary civilizations of Mesopotamia and Egypt.
#ArcheologicalSitesOfPakistan #BeautifulPakistan

---