---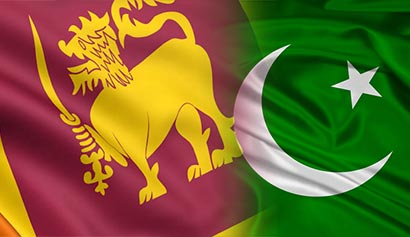 In yet another manifestation of brotherly relations between Pakistan and Sri Lanka and the close people-to-people contacts, a major milestone was achieved on 22 December, 2022 when MOU singing ceremony took place between Sri Lanka Eye Donation Society (SLEDS) and Armed Force Institute of Ophthalmology (AFIO) Rawalpindi, Pakistan.
The ceremony was hosted by Commandant AFIO, Brig. Saqib Naeem and attended by HOD, Cornea Department, Lt. Colonel, Tayaab Janjua on behalf of AFIO and President of the Sri Lankan Eye Donation Society, SLEDS, Mr. Amarasiri Gunawardana Sunil, Senior Manager Mr. Janath Saman, nine other members of SLEDS and representative of Lions Club.
It is pertinent to mention here that Pakistan has been a prominent recipient country with 65,000 corneas from the SLEDS. Gen. Mushtaq Ahamd Shaheed Corneas Bank was established in AFIO, Rawalpindi Pakistan in April 2021 and till date more than 320 corneas have been transplanted. This MOU will streamline the supply chain which will enable AFIO to conduct these delicate surgeries more regularly and efficiently. On this occasion Brig. Saqib thanked the president and delegation of SLEDS for their visit, their graciousness and willingness to help people of armed forces and their families with the gift of sight.
The concerned Sri Lankan and Pakistani sides highly appreciated the efforts of High Commission of Pakistan in Sri Lanka in connecting the two organisations and formalizing this MoU. This will be a life changing experience and landmark achievement especially for those who will be able to benefit from this generous donation.
****
Colombo
25-01-2022
---