---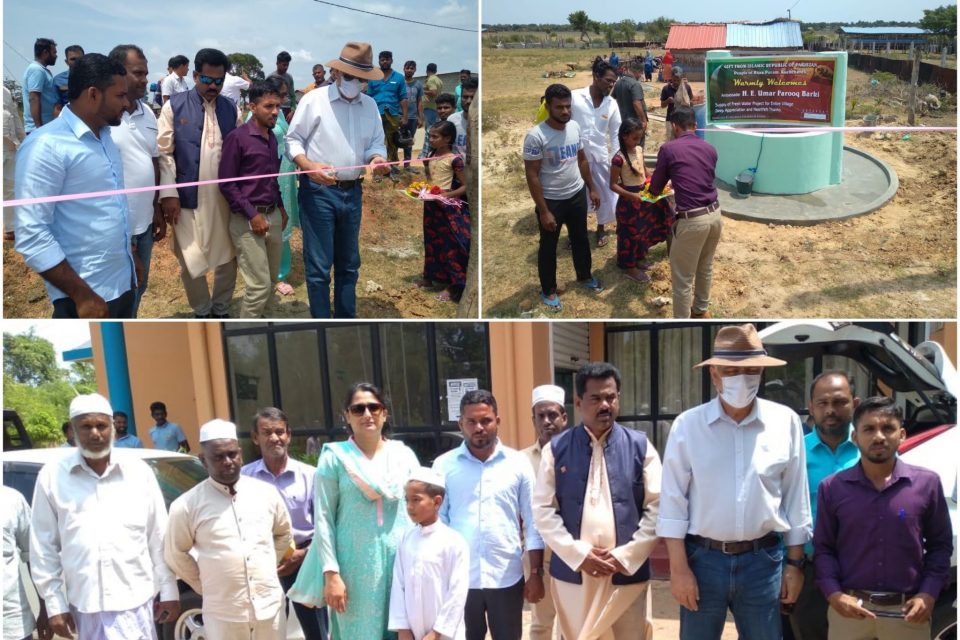 A special welcome was given to the High Commissioner of Pakistan, Major General (R) Farooq Burki HI (M), who visited Kuchaveli Pradeshiya Sabha by Chairman A. Mubarak.
During this visit, a detailed discussion was held regarding the various developments in the area including Education, Health, Art, and Culture between the High Commissioner and the local hosts.
Kuchchaveli area has been greatly affected by the Tsunami disaster and then the sever impact of Covid-19 greatly affected. Due to this, the livelihood of the people in this area in particular.
Moreover the drinking water problem is considered to be among the huge ones in this area. A public well, constructed with the support of Government of Pakistan as part of public outreach program was also inaugurated in Jaya Nagar, Kuchchaveli.
******
Colombo
5th October, 2022
---