---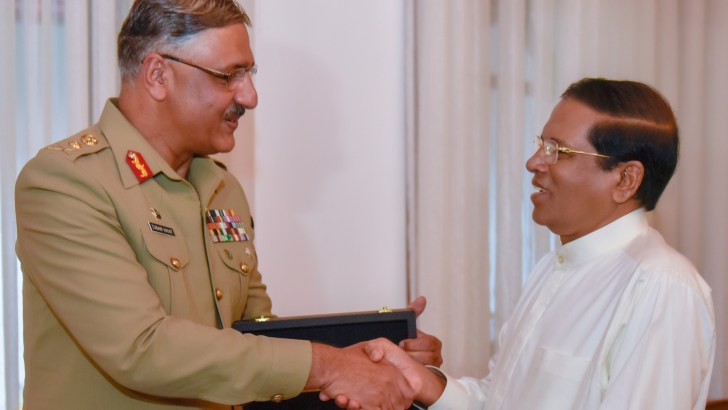 Pakistan Joint Chief of Defence Staff, General Zubair Mahamood Hayat who is on a four day visit to Sri Lanka called on President Maithripala Sirisena at President's Residence in Polonnaruwa and engaged in a friendly conversation yesterday (28).
The Joint Chief of Staff came to Sri Lanka on an invitation extended by Chief of Defense Staff, Admiral Ravindra Wijeygunaratne.
A special attention was given to armed force training programs between Pakistan and Sri Lanka and the President was thankful for the cooperation given by Pakistan for the establishment of the Defense Services College being built in Kollupitiya for the training of senior officers of Tri forces of Sri Lanka.
Joint Chief of Staff of Pakistan acceded to the President's request to provide lecturers with specialized knowledge to that college.
General Zubair Mahamood Hayat is the 17th of Joint Chief of Staff of Pakistan as well as the most senior officers of the Pakistan armed forces.
High Commissioner of Pakistan Dr.Shahid Ahmad Hashmat was also present in this event.
(Courtesy: PMD News)
---
Trending Now